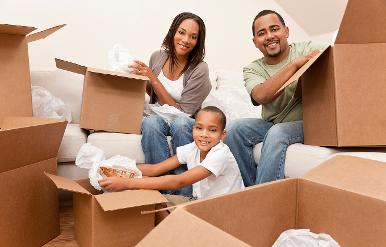 Additional discounts available for all of your packages and moving services. Check out our coupon page for savings!
Ojai Movers provide fully certified services and professional team that has experience and expertise in the moving business. We provide a highly trained team of movers and professional drivers, we'll not only do the work faster, but you end up saving on your move. Ojai Movers will work with you every step of the moving process, our strategic moving plan and latest model of trucks will get you packed, moving, and settled in to your new home in no time! Our customer service representatives are also available before, during, and after your move. You will never feel you are on your own when you move with us. Our charges are based on an hourly rate. The rate begins as soon as our movers arrive at your place and begins the actual moving process; this includes loading furniture and the entire drive to the new location, plus the unloading.
According to the California law, moving companies are required to charge double driving time. Meaning a 20-minute drive will be charged for 20 minutes. Should there be stops in between the trip, all these will be reflected in the total moving time at the end of the process. Below are the approximate pricing that may vary
2 movers + 1 truck = $129.00/ hour
3 movers + 1 truck = only $149.00/ hour
4 movers + 1 truck = only $179.00/ hour
Call us if you have any questions about our rates or moving process. We can give you a free quote with no commitment requirement and we promise our prices are competitive. We want you to feel confident when hiring us to move your personal belongings. Ojai Movers understand that you expect perfection when it comes to protecting and handling your valuables. When making a decision on which moving company to contract, it is very important to do some research and comparison. Get cost estimates and list of services from at least 3 moving companies to see which one will fit your needs best. Remember, the company that offers the lowest price quote isn't necessarily the best—be clear on their services, facilities, and know-how before signing the contract. It is our practice to go over the entire contract with each customer to make sure they understand every step of the process. There are discounts available for all of your packages and moving services. Check out our coupon page or call us and our highly trained staff will answer your questions.